Ho-Ho Holiday Giveaway
Giveaway Closed- the winner is Amanda CONGRATS! I've sent you an email :)
Have you been watching this season of Top Chef? I was super excited to see Stephanie (winner of season 4) on it last night as a guest judge. I loved her season and was rooting for her the whole way! (and no it's not because we have the same name, although that didn't hurt :) )
(giveaway info at the bottom)
Quick fire! No bowls/cookware allowed, you must use tin foil to make anything you want, but the twist is everything in the pantry is wrapped in tin foil, and once you open it you have to use it. I must say beating eggs in a makeshift tinfoil bowl was rather ridiculous. A few other hilarious things going on in the kitchen: Bart using his head to make a bowl out of the tin foil, he also fashioned a strainer to use. Also hilarious was Stefan trying to guess what his protein was "goat balls" thankfully he guessed wrong. Kristen took the win and therefor immunity with an almond sponge cake, she rocks!!
Onto the main event! It's a match up between chefs, win and you are safe from elimination, loose and you are up for elimination. The main ingredient... Berries! I'd totally make some jam, I mean how couldn't I? :)
The contestants must cook at the berry farm and it becomes pretty obvious pretty quick that there isn't enough equipement or space, these chefs need to learn how to share better! Kristine who has immunity explains why she wants to win todays competition, with the $10,000 she can travel home to Korea which is where she was originally from but doesn't remember, she was adopted when she was 4 months old. Seriously can this girl get any more likable, I love her and want her to win it all!
A quick rundown of what everyone made:
Stefan and John matched up with Gooseberries. John has a white gespacho with chirizo Stefan has tuna with asian vinaigrette. John wont shut up about Stefan using frozen tuna, it gets old really fast.
Josie made a rock and raspberry roll (heavy on the mayo) while Lizzie did a pork with a raspberry liquore.
Sheldon made ahi summer roll with strawberries. Micah made strawberry marinated fried chicken.
Danyele did a chicken tourine and Josh made something with blueberries that I'm blanking on... must have been pretty memorable ehh?
Brook has a chocolate mouse smore kinda thing, the idea sounds seriously delicious. Bart has a rhubarb salmon soup, which sounds really gross, adn the judges agreed that it would have been perfect without the salmon.
Kristen made a matcha goat milk custard with olive oil macerated tayberries.
Bottom 5: Micha. Josie. John. Bart. Danielle.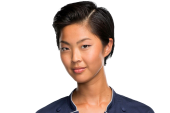 And the winner is Kristen! Yes! Love her! She is seriously amazing.
The looser packing their knives... Danielle.
GIVEAWAY!!! (you skipped straight down to this didn't you? It's ok I still love you)
Want to win a year subscription to
Food and Wine
magazine?? Sure you do.
To enter, comment on this post and share your favorite Holiday recipe or Top Chef challenge/moment, it's that easy! You have until December 26th 2012 to enter, so go on and comment!
Giveaway and post sponsored by Bravo.
Your email will never be displayed publicly, so don't be scared to comment! :) Oh and make sure you type in your blog link so I can click over to you! There is a spot you can type it in.